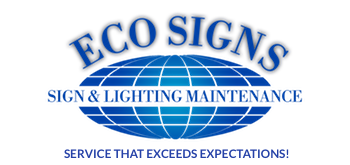 Our mission is to provide our customers with impeccable service. We offer a full spectrum of sign & lighting services including neon repair, sign installation, maintenance programs, electrical trouble shooting and much more.
We are committed to meeting all your installation and service needs. Eco Signs is fully licensed and insured. Servicing Northern California for over 15 years.
Eco Signs Sign & Lighting Maintenance was started by two young men who had worked together in the past. These two young men shared the same dream of one day owning their own business providing sign & lighting services. In 2001 that dream became a reality!
With over 40 years combined experience between them, their expertise is at your service! Knowledge of their trade, paired with their honest and reliable service make them stand out above the rest!
Our Valuable Team Members